On Saturday, December 10th, the United States Ambassador George J. Tsunis, the Consul of Ukraine Oleksandr Sosoniuk and the Consul General of Ukraine Vadym Sabluk visited Thessaloniki TechLab in order to follow the progress of the project G.O.A.T. (Greatest of All time).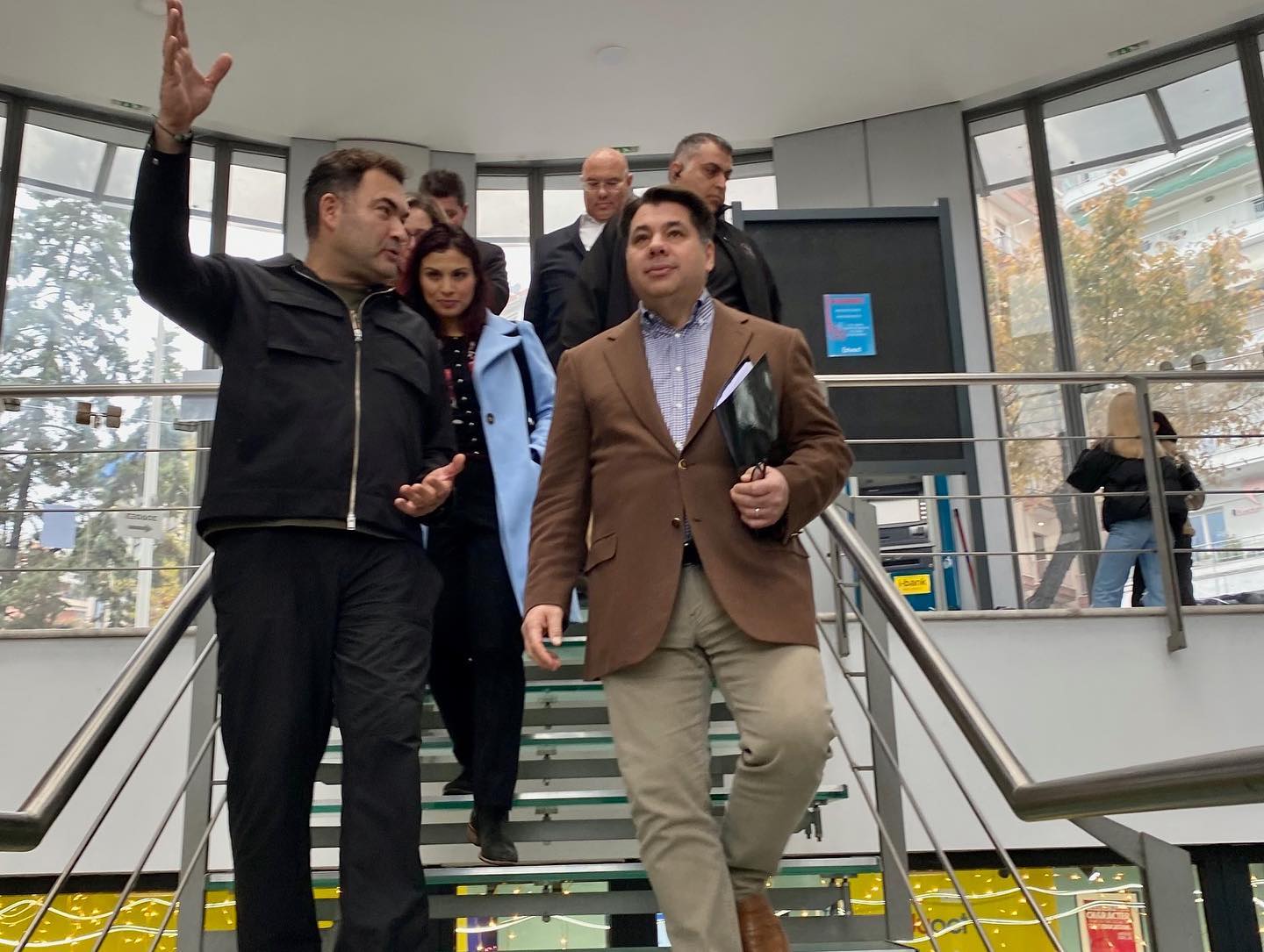 The honorable guests attended the workshops, talked to participating children and teenagers from Ukraine, met their instructors and expressed their support for the work of the Thessaloniki TechLab team. In a festive atmosphere, the young students presented a Christmas themed motorized model they created in the robotics workshops and sang Christmas carols which they practiced in the Greek and English Language workshops!
The G.O.A.T. project, developed within the framework of the American Spaces program, with the support of the U.S. Embassy in Athens and the Consulate General in Thessaloniki, aims to support students and young people who have fled from Ukraine to our city to acquire valuable skills during their stay in Greece through meaningful and engaging learning activities.
Children aged 4-16 years old are trained in English language learning and other subjects such as cultural exchanges, sports, fundamental understanding of the Greek language and STEM activities.
Participation in the project, which will be facilitated in the premises of the Thessaloniki Tech Lab within the hub of the Educational Organization Eduact the in YMCA's new building, is completely free of charge for all interested children and youth.
The opening ceremony took place on November 16th in the presence of representatives of the Region, the Municipality, the American Embassy, as well as the Ukrainian Community in Greece.